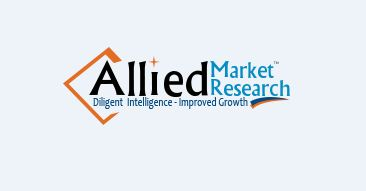 Portland, OR — (PRESS RELEASE JET) — 10/03/2017 — Transport infrastructure refers to the foundation that supports the transport system. It includes roads, railways, ports, and airports. A transport system is a vital driver of social and economic development, which generates opportunities for both poor and facilitating economies to become competitive. Transportation infrastructure connects individuals to jobs, health services, and education on a daily basis. It facilitates the supply of goods and services globally.
The key driver that supports the transportation infrastructure market raises the demand for transportation due to globalization. Transportation is one of the crucial sectors of any country's economy. It is involved in supporting the extensive movement of passengers and cargo within and outside its borders. Cargo transportation, such as raw materials, parts, and finished items, due to national & international trade has facilitated considerable diversity, affordability, and availability of goods in various countries.
Fill the form for an exclusive sample of this report @ https://www.alliedmarketresearch.com/request-toc-and-sample/4225
End-user Industry
– Railway
– Urban Mass Transport
– Airports
– Roads & Bridges
– Ports
In addition, the rapidly aging transport infrastructure also drives the market globally. For instance, bridges and roads collapse due to a sharp increase in heavy vehicular traffic. The old, urban transport systems can no longer cope with the present requirements and natural catastrophes such as earthquakes and landslides that are also aiding in infrastructure destruction. To address the problems & requirements, governments and investors are investing large amounts of money in infrastructure projects.
Request for Customization: https://www.alliedmarketresearch.com/request-for-customization/4225
At present, the market is trying to adopt new technologies. Rapid population growth has led to growth in traffic and is creating robust demand for additional transportation infrastructure. However, many nations lack sufficient capital or space to build such roads and railways. Rapid urbanization along with the changing climate has brought about critical concerns and increased R&D to rethink new transportation systems. This has encouraged new technological improvements such as Maglev trains, intelligent transportation systems (ITS), autonomous vehicles, hyperloop, infrastructure inspection robots, and smart cars. Global concerns such as global warming, increasing fuel prices, and shrinking resources have led to the emergence of green transport in several countries. In addition, major economies are also encouraging the adoption of green transport infrastructure such as electric vehicles (EVs), electric motorcycles, rail transport, and mass rapid transit (MRT).
Geography
– North America
o U.S.
o Canada
o Mexico
– Europe
o UK
o Germany
o France
o Russia
o Rest of Europe
Powered by WPeMatico