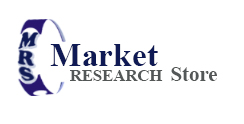 Deerfield Beach, FL — (PRESS RELEASE JET) — 10/03/2017 — According to the report, North America's demand for Recreational Vehicles industry was valued at USD 16 billion in 2014 and is expected to reach USD 20.24 billion in 2020, growing at a CAGR of 4.1% between 2015 and 2020. In terms of volume, the North America recreational vehicles market stood at 345 thousand units in 2014. Zion Market Research has published a new report titled "Recreational Vehicles Market (Motorhomes (Type A, Type B and Type C) and Towable RVs) : North America Market Perspective, Comprehensive Analysis and Forecast 2014 – 2020."
A recreational vehicle is a term used in North America for a motor vehicle or trailer which is well equipped with facilities usually found in a home. Recreational vehicles are also known as campervan or caravan or motorhome. A recreational vehicle normally includes a kitchen, a bathroom, and one or few sleeping facilities. Some of the features such as a hot tub, a dining room, a desk and a vanity closet can be found in a premium recreational vehicle.
Request For Free Sample [email protected] https://goo.gl/JJQCd8
Most of RVs are single-deck, however, double-deck RV also exists. Recreational vehicles can be either motor vehicles or towable trailers. Recreational vehicles are intended to provide leisure activates such as vacations and camping, both on and off highways.
One of the key factors driving the demand for recreational vehicles in North America is favorable IRS rules. A person having the recreational vehicle that meets IRS standards can claim the recreational vehicle as a second home. Moreover, one can get a tax rebate on a recreational vehicle according to federal law. Apart from this, low-interest rates, favorable economy, and stable petroleum prices are also expected to contribute towards the growth of the recreational vehicle market. However, high price and significant operational cost can present a challenge to the recreational vehicles market.
Browse the full report at: http://www.marketresearchstore.com/report/recreational-vehicles-market-in-north-america-36078
Motorhomes and towable recreational vehicles are the two major segments of the recreational vehicle industry. Recreational vehicles market in North America was dominated by the towable recreational vehicles with over two-third share of the market in 2014. Motorhomes account for a relatively smaller share of the recreational vehicles market in North America. Motorhomes market is further classified as type A, type B, and type C motorhomes. Type A motorhomes segment dominates the market segment with over 40% share of the total market in 2014.
The recreational vehicles market is also segmented based on ownership. New recreational vehicle buyers accounted for one-third of the total recreational vehicles market in 2014. Pre-owned recreational vehicles market is twice in market size as compared to new vehicles.
The recreational vehicle's market in North America is fragmented because of the presence of many vendors and a variety of products. Some of the leading industry participants operating in the North America recreational vehicles market include Eclipse RV, Gulf Stream Coach, Northwood Manufacturing, Palomino, and Thor Industries.
Contact Us:
Joel John
3422 SW 15 Street, Suit #8138
Deerfield Beach, Florida 33442
United States
Toll Free: +1-855-465-4651 (USA-CANADA)
Tel: +1-386-310-3803
Email: [email protected]
Website: http://www.marketresearchstore.com
Powered by WPeMatico