Japan, Tokyo - 04-13-2019 (PRDistribution.com) —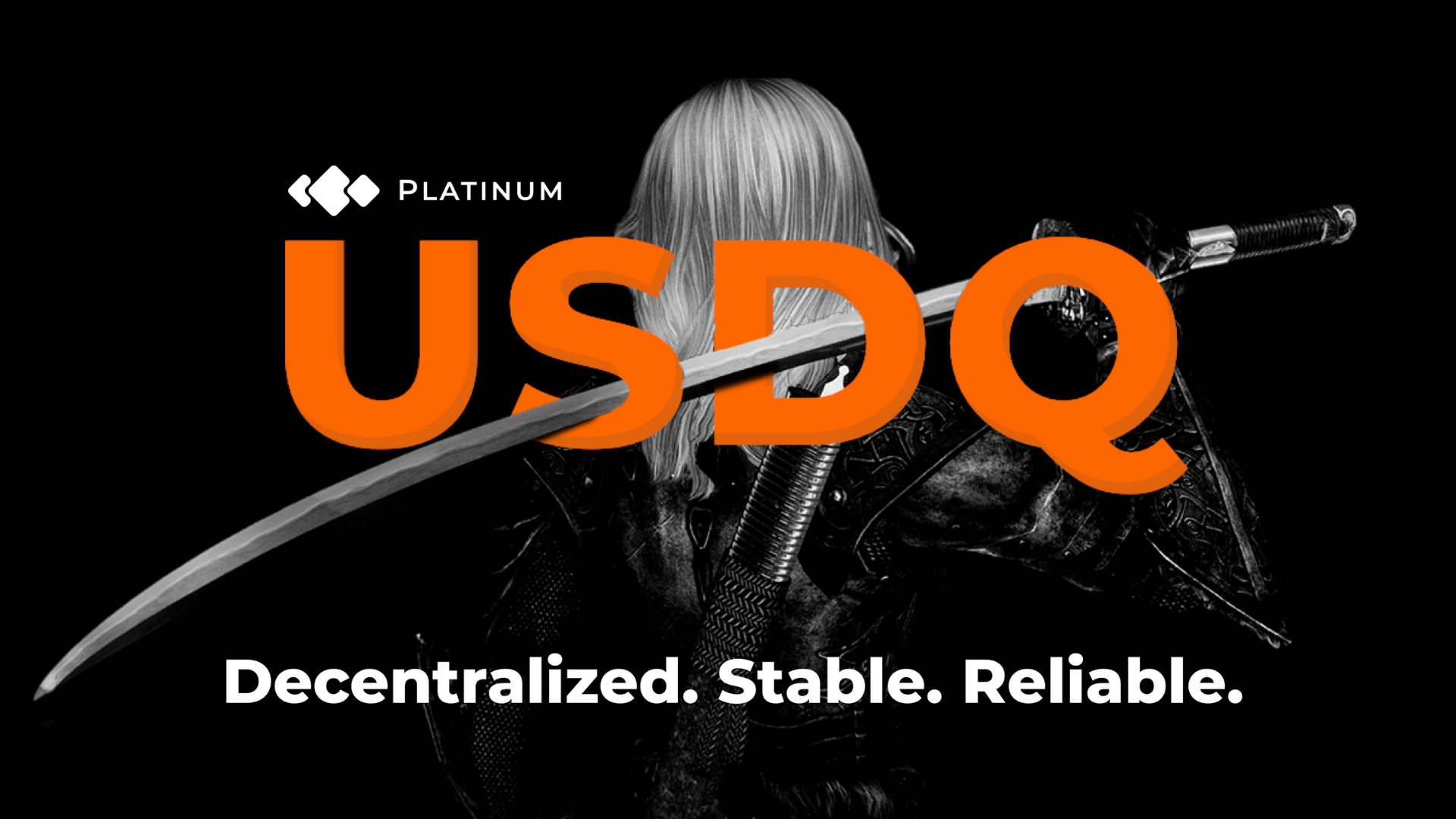 USDQ, a new stablecoin on the market, has just release its OnePager, apparently set to take strong positions among competing projects. The underlying tech solutions will be developed by Platinum, an experienced blockchain team, boasting strong talent pool in development, UI and marketing across crypto/blockchain niches.
Cryptocurrencies are slowly making inroads into wider economy, fueled by enticing propositions with low fees, fast processing and global transactability among the strongest USP's. The volatility, rampant across crypto markets and sustained by speculation and lack of established market-makers, is viewed as a major roadblock against wider adoption. In this setting, stablecoins offer a viable alternative to free-floating cryptocurrencies, as they peg themselves to other, more stable, assets, such as USD, gold, oil or basket of assets, delivering price stability.Although cryptomarkets have seen the advance of multiple stablecoins, all of them fail to deliver on stated promises. Fiat-collateralized coins are always murky about the reserves they hold, while crypto-backed tokens feature user-unfriendly mechanics. The Platinum technical team is set to assist USDQ in delivering an effective solution, enabling solutions to various shortfalls and weaknesses, shown by competing projects.What makes USDQ unique among other offerings on the marketUSDQ is fully backed by Bitcoin, as opposed to various stablecoins that are fiat-based, such as USDT, TUSD, Gemini and others. Seeking to eliminate "counterparty risk", the team decided to avoid using fiat or engaging legacy financial institutions, such as banks, payment processors and others.The system is architectured in such a way, as to enable purchasing the stablecoin via two options. Firstly, USDQ will be offered across a wide range of cryptocurrency exchanges with respective negotiations already ongoing. Acquiring the coin will be as easy and convenient, as buying any other coin on the list. Secondly, USDQ will be available through the direct purchase at the project's website. Users will input a certain amount of BTC as a collateral and obtain an amount in USDQ. The transactions will executed via smart contracts, enabling automation and convenience. Exchanging USDQ back into BTC will also be done via the smart contract, automatically calculating fees to be paid.The Platinum team will roll out various technical solutions to buttress price stability and sustain the peg at 1 USDQ = 1 USD. The use of AI-driven robots and oracles will be completed by external traders, executing transactions based on profit-driven incentives. Whenever the price goes down, traders would buy USDQ, expecting the future profits at the sale, which will reduce the supply and trigger a price increase. Conversely, should the price go higher than 1 USD per 1 USDQ, traders will be incentivized to sell USDQ, thus increasing supply and pressurizing down the price."We see the un-satiated demand for transparency, accountability and verifiability. Collaborating with highly expert talent pool of blockchain developers and evangelists, the team has iterated on the scanner to check transactions in real time, and the AI-enabled network of robots to automate decision-making and checks", the Platinum tech team said about the bleeding-edge advantages of USDQ ecosystem.Synergies from applying time-tested techniques and searching for novel innovative solutions will enable USDQ to become a trusted hedging instrument, a store of value, and a unit of account. Meanwhile, being readily available on multiple cryptocurrency exchanges will sustain sufficient liquidity and visibility, helping to coalesce a vibrant and robust ecosystem of stakeholders, acting in various roles to support and develop USDQAbout PlatinumPlatinum is an international consulting, promotion, and fundraising company with a goal to foster innovations in the digital economy. The team has extensive experience in marketing and PR, management, consulting, programming, cyber-security, education, legal advisory, and many more. The company's mission is to make people's lives better and facilitate economic growth by developing cutting-edge products that provide trustworthy, safe, and seamless access to any virtual assets.To learn more about Platinum and its services, visit the official website.Official USDQ project page https://platinum.fund/usdq/
Media Contacts:
Company Name: Platinum
Full Name: Anton Dzyatkovsky, Blockchain architect, Platinum Engineering
Phone: +7 968 533-14-99
Email Address: Send Email
Website: https://platinum.fund
For the original news story, please visit https://prdistribution.com/news/usdq-stablecoin-brave-new-coin-releases-onepager.html.
Powered by WPeMatico