India - 04-12-2019 (PRDistribution.com) —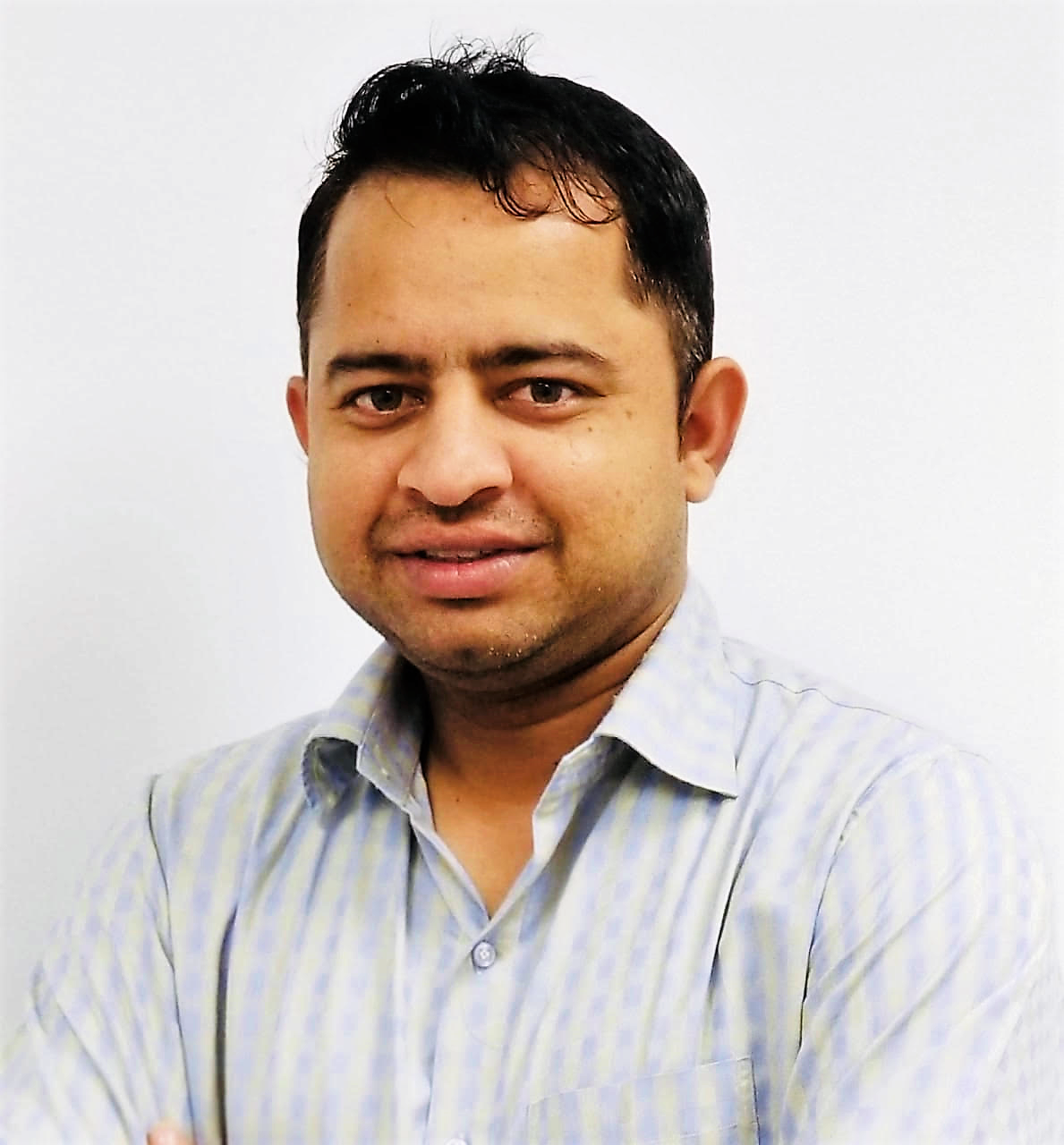 Mr. Jayendrakumar Patel, CEO at Pyrrhic Pharma Pvt Ltd, and Deputy Manager at Cadila Healthcare LTD., was just recently selected as Top Pharmaceutical Scientist of the Year for 2019 by the International Association of Top Professionals (IAOTP) for his outstanding leadership, contribution and commitment to the Pharmaceutical profession. 
While inclusion with the International Association of Top Professionals is an honor in itself, only a few members in each discipline are chosen for this distinction. These special honorees are distinguished based on their outstanding professional accomplishments, academic achievements, leadership abilities, and longevity in the field, other affiliations and contributions to their communities.  All honorees are invited to attend the IAOTP's annual award gala at the end of this year for a night to honor their achievements. www.iaotp.com/award-gala  
With close to a decade of professional experience as a Pharmaceutical Professional and Innovation Scientist along with diverse Project Management skill, Mr. Patel has certainly proven himself as an accomplished professional and expert in the field. As a dynamic results-driven leader he has demonstrated success not only as a Scientist and Manager, but in all of his prior positions.  His impressive repertoire of prior roles has included Research Assistant for Sun Pharma Advanced Research Company Ltd., Research Scientist for Alkem Laboratories Limited, and then started as Assistant Manager to Deputy Manager for Cadila Healthcare LTD. He is also leading Pyrrhic Pharma Private Limited as Chief Executive Office (CEO). His key areas of expertise is in Research & Development, Technology Transfer and Intellectual Property Management. 
In Research and Development, Mr. Patel successfully developed Novel Drug Delivery Technologies; Novel Dosage Form that provide meaningful clinical benefits to patients; developed Complex Generic Pharmaceutical Formulation with respect to complex Bio-equivalence study, Stability issue, Patents issue, and process issue; and Lead Technology Transfer of Developed Product from R&D Lab Scale to Global or Domestic Commercial manufacturing site. He has worked and successfully developed commercial pharmaceutical formulation based on different drug delivery technology which includes, Drug Abuse Deterrent Technology, Osmotic Drug Delivery Technology, Powder For Suspension (PFOS), WRAP Matrix technology, Multi-Particulate Drug Delivery System and like. 
In Intellectual Property Management, Mr. Patel have been drafted, filed and prosecuted (including prioritized / expedited patent examination process and Patent Prosecution Highway for faster examination of patent application) more than 10 patent application with Indian Patent Office (IPO), US Patent Office (USPTO), Canadian Patent Office and WIPO-PCT Patent Office, and successfully prosecuted in finding of Patentability with IPO, USPTO and WIPO_PCT patent office. 
Mr. Patel has been working as a volunteer for the past 6 years toward prevention abuse of prescription opioid drug, especially prevention of Overdose of Opioid Drug (administration of more than one dosage units of opioid at a time to get euphoria). Opioid is primary treatment of chronic pain but abuse of prescription opioid is major Socio-Economic problem world-wide and overdose of opioid is major cause of death. Recently in USA, Opioid crisis is declared as a public health emergency. Mr. Patel successfully developed prototype of Novel Drug Abuse Deterrent Technology that address the Pain therapeutic condition while ensuring deterring abuse from Overdose of opioid as well as deterring abuse of opioid after tampering (e.g. crushing, grinding, dissolving, extraction etc.) with dosage form. Patel's this innovation has led to new start-up company "Pyrrhic Pharma Private Limited" in which he is serving as Chief Executive Officer. Under the leadership of Mr. Patel, this start-up company has successfully secured a position in first 10 Incubates at AIC-NMIMS Incubation Center, Mumbai, funded by Atal Innovation Mission set up by NITI Aayog, Government of India. Mr. Patel also leading Pyrrhic's other major Projects which includes portfolio of improved medicines through the use of cutting-edge innovation that provide meaningful clinical benefits to patients across multiple therapeutic areas. 
From India, Mr. Patel earned his Bachelor's Degree in Pharmacy from Hemchandracharya North Gujarat University, his Master of Pharmacy in Industrial Pharmacy from Ganpat University and his Master of Business Administration from Sikkim Manipal University.  Mr. Patel speaks English, Hindi, and Gujarati.   
The President of IAOTP, Stephanie Cirami, stated that "Choosing Mr. Patel for this award was an easy decision for our panel to make.  He is brilliant, his list of accomplishments and accolades in such a short period of time are beyond impressive, and he was exactly what we were looking for.  We know we will be seeing more outstanding things from this man and hope to spend time with him at the gala." 
Throughout his career, Mr. Patel has been active in his community and recognized worldwide for his outstanding leadership and commitment in the field. He has received awards, accolades and has been featured in some publications.  For 2019, Mr. Patel is being considered to be featured in TIP (Top Industry Professionals) Magazine and was selected as Top Pharmaceutical Scientist of the Year by the International Association of Top Professionals (IAOTP).  He will be honored at IAOTP's 2019 Annual Awards Gala at the Bellagio Hotel in Las Vegas, NV for this honor. Mr. Patel have been selected for the "Top 100 Healthcare Leaders" award to be conferred at IFAH (formerly known as Smart Health Conference) on 18th-20th June, 2019 at Las Vegas, USA. Mr. Patel also rewarded two times with "KSHITIJ" award by Cadila Healthcare Ltd for his significant contribution in 2014 and 2018 which led to the timely and successful completion of Cadila's valuable Projects. 
Aside from his successful career, Mr. Patel also holds more than 10 approved/pending US, Indian, Canadian and International Patent Applications, and has contributed to many publications, and journals. Mr. Patel also associated with "Society of Pharmaceutical Education and Research" as Life Member. 
Looking back, Mr. Patel attributes his success to his experience, education, the impactful mentors he has had along the way, and staying passionate in all his endeavors.  Mr. Patel says he has been blessed, he loves doing what he is doing, and feels this is just the beginning.  When he is not working, Mr. Patel enjoys spending time with his family, reading and traveling.  For the future he hopes to continue to make a difference in people's lives any way that he can.  
For more information on Mr. Patel please visit: https://www.linkedin.com/in/jayendrakumar-p-8699b834/ 
About IAOTP 
The International Association of Top Professionals (IAOTP) is an international boutique networking organization who handpicks the world's finest, most prestigious top professionals from different industries.  These top professionals are given an opportunity to collaborate, share their ideas, and be keynote speakers and to help influence others in their fields. This organization is not a membership that anyone can join.  You have to be asked by the President or be nominated by a distinguished honorary member after a brief interview.  
IAOTP's experts have given thousands of top prestigious professionals around the world, the recognition and credibility that they deserve and have helped in building their branding empires.  IAOTP prides itself to be a one of a kind boutique networking organization that hand picks only the best of the best and creates a networking platform that connects and brings these top professionals to one place. 
For More information of IAOTP please visit www.iaotp.com 
Media Contacts:
Company Name: iaotp
Full Name: Stephanie Cirami
Phone: 212 634 4427
Email Address: Send Email
Website: www.iaotp.com
For the original news story, please visit https://prdistribution.com/news/jayendrakumar-patel-selected-as-top-pharmaceutical-scientist-of-the-year-by-the-international-association-of-top-professionals-iaotp.html.
Powered by WPeMatico