United States - 04-12-2019 (PRDistribution.com) —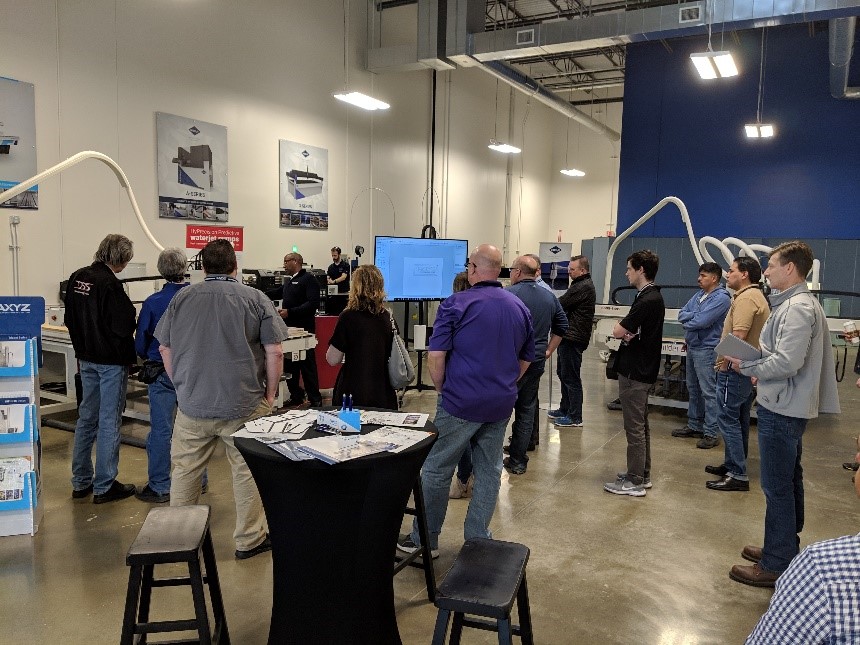 AXYZ Automation Group is holding a CNC Expo at their Anaheim – California office on May 22-23, 2019 from 10:00 AM to 4:00 PM. A vast array of workshops and demonstration are scheduled on topics relating to Sign Production, Aluminum Processing, Plastic Fabrication, Aluminum Composite Processing, Phenolic Based Cladding Fabrication and Waterjet Cutting. 
Here's your chance to see some of the most innovative machines in the industry, including the Trident, AXYZ Series,Pacer, PANELBuilder and the X-1530 Waterjet Solution.  Bring your own material, or learn how to cut Falconboard, Evonik Acrylite or Alpolic ACM cladding. For a complete list of materials and schedule of specific workshops, click here for your downloadable invitation. Technical Experts will also be onsite to answer questions on material processing, and machine configuration, software and tooling.If you want to gain more knowledge on specific applications, or interested in seeing an AXYZ CNC machine in action, make sure you reserve a spot today. RSVP at [email protected] or call Nicole Silaphet at 1-800-361-3408, Ext. 286.Check out our Events page for more CNC Expos and Tradeshows scheduled across the country in the upcoming months.Complimentary refreshments and a catered lunch will be provided, as well as door prizes and a number of give-a-ways.ABOUT AXYZ AUTOMATION GROUP: AXYZ is a leading global manufacturer of CNC machines, waterjets and knife systems. Designed and built at their state-of-the-art factories in Canada and the US, AXYZ CNC machines are supplied and supported through a global network of sales/support offices and authorized dealers.For parts, accessories and technical service,CNCShop.comis the one stop shop for all things CNC related. Visit www.axyz.com for more information about AXYZ Automation Group, CNC router systems and CNC knife systems or www.wardjet.com for waterjet cutting solutions.
Media Contacts:
Company Name: AXYZ Automation Group
Full Name: Susan Mattine
Phone: 905-634-4940, Ext 228
Email Address: Send Email
Website: www.axyz.com
For the original news story, please visit https://prdistribution.com/news/axyz-automation-group-california-to-hold-cnc-expo.html.
Powered by WPeMatico