United States, Tennessee, Nashville-davidson - 04-12-2019 (PRDistribution.com) —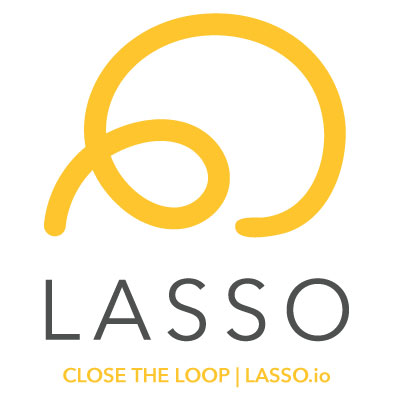 For a second year in a row, LASSO surveyed senior event executives to gain insight into what the event industry bills for the most common crew positions. LASSO, a leading provider of workforce management software solutions for the event industry, today announced the launch of their 2019 Position Bill Rate Report containing the national average bill rates for the top 20 live event crew positions. "We couldn't be more excited to launch our second annual Position Bill Rate Report," said Angela Alea, president and cso of LASSO. "Last year's report was very well received and we were really interested to see how things have changed over the last 12 months. What we noticed was that for several positions, we continue to see a significant gap between what the majority bills their customers, and what others in the industry charge. However, for other positions, those gaps definitely have narrowed over the last year." Every year, LASSO polls senior executives in the event industry to get a better understanding of what the average bill rates are for the following live event crew positions:
•Producer •Stage Manager •Technical Director •Video Engineer 1 (V1) •Video Engineer 2 (V2) •Stagehand/General Labor •Graphics Operator •Pandora Operator •Spyder Operator (E2) •Lighting Director (LD) •Audio Engineer 1 (A1) •Audio Engineer 2 (A2) •Projectionist •Camera Operator •Production Assistant (PA) •Breakout Lead •Breakout Technician •Speaker Ready Room Technician •Show Caller •Master Electrician "Based on these results, it is clear that many companies have a unique opportunity to potentially raise their rates for certain crew positions," continued Alea. "Conversely, others should consider lowering them in order to remain competitive in an already incredibly competitive industry. We hope that event companies are able to use the data in this report to benchmark within their own processes, so make sure to get your copy of the results today."
To download the complete report, visit https://www.lasso.io/2019-position-bill-rate-benchmark-report/.
About LASSO LASSO is a workforce management software company dedicated to helping event companies manage their project-based, mobile talent – from electronic onboarding and document management, to scheduling, communication, time-tracking, travel management, spend forecasting, vendor management, payroll, and more. The LASSO platform and mobile app were created to tackle the unique challenges faced by event companies when managing their on-demand and on-the-go workforce.
Learn more at www.lasso.io
Media Contacts:
Company Name: LASSO
Full Name: Britni Zandbergen
Phone:
Email Address: Send Email
Website: https://www.lasso.io/
For the original news story, please visit https://prdistribution.com/news/lasso-releases-their-2019-position-bill-rate-report-containing-national-average-bill-rates-for-the-top-20-live-event-crew-positions.html.
Powered by WPeMatico