United States, Arizona, Lake Havasu City - 04-12-2019 (PRDistribution.com) —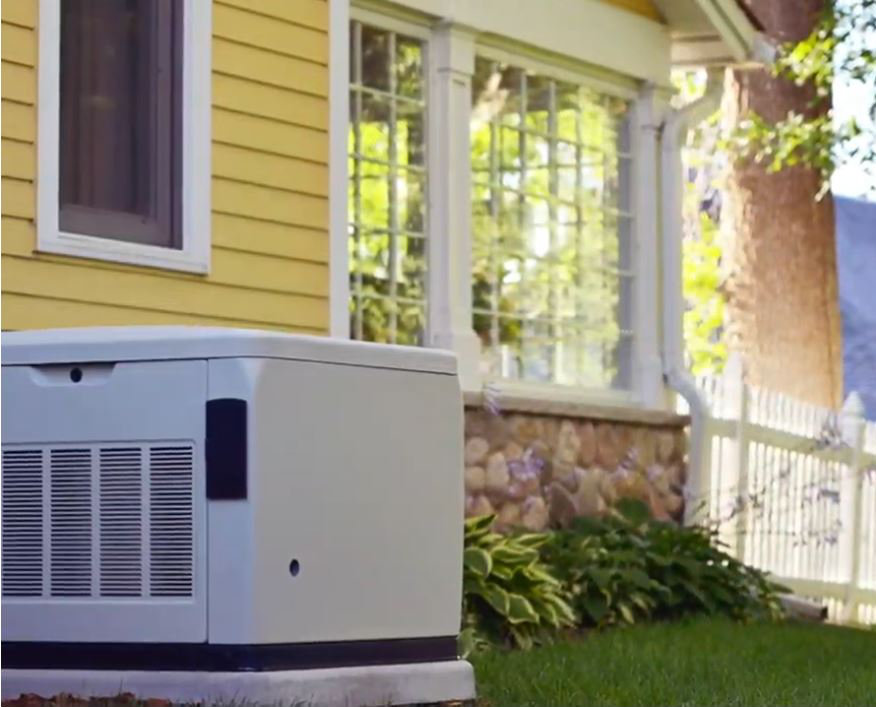 Online Seller Packages Cummins Home Standby Generators with Automatic Transfer Switches
Norwall PowerSystems announced four new Cummins Home Generator packages on Tuesday. The 13-kilowatt and 17-kilowatt Cummins Quiet Connect generator systems ship exclusively from Norwall's Warehouses across the country. Generator manufacturers offer various standby generator and automatic transfer switch combinations. Norwall (www.norwall.com) created the 17kW and 13kW packages to fill the gap between customer need and available packages. Home standby generators operate automatically during power outages. They run essential appliances like refrigerators, sump pumps, furnaces, and air conditioning along with lights and conveniences. The Cummins Quiet Connect Generator systems produce less noise than most competing brands.Selecting an automatic transfer switch complicates the purchasing process. Homeowners often focus on packaged systems that include an automatic transfer switch matched to a generator. Combination packages or bundles ensure compatibility and make installation easier and less expensive. The Cummins 20kW Home Standby Generator 200 Amp Automatic Transfer Switch is a standard package offered by the manufacturer. Cummins does not offer comparable 13kW or 17kW packages.Travis LaVallie at Norwall said, "Customers frequently ask which automatic transfer switch to buy with their Cummins Home Generator. We package the 13kW and 17kW generators from our inventory with a matching ATS according to the customer's needs and ship within 1 to 2 days from our warehouses."Cummins Power Generation is a global provider of electric generator systems. The Cummins Quiet Connect Home Generator Features and Benefits include quiet operation, cold-weather ready out of the box, and intelligent load management. An air-cooled Cummins 13kW Home Standby Generator 100-Amp Automatic Transfer Switch package operates on natural gas or propane to eliminate frequent refueling and reduce fuel costs. The Cummins 17kW Home Standby Generator 200-Amp Automatic Transfer Switch provides more power in a similar package. Norwall also packages the 13-kilowatt with a 200-Amp ATS and the 17-kilowatt with a 100-Amp ATS. An aging national power grid combined with natural weather events from hurricanes to ice storms spur demand for power outage solutions. Hurricanes and tropical storms can darken millions of homes for days and crews may need weeks to restore power for everyone. Hurricane Sandy left some utility customers in the dark for over five weeks. Norwall's announcement comes less than two months before the start of the Atlantic Hurricane Season. FEMA recommends a generator for backup power during natural disasters.Norwall has standby generators in stock, ready for shipment in 1-2 days at multiple warehouses, including the New Cummins Home Generator Packages available only at Norwall. About Norwall PowerSystemsNorwall PowerSystems, established in 1997 to specialize in the sale of emergency backup power generators and associated equipment, stocks 1,000s of standby generators, portable generators, automatic transfer switches and replacement parts in multiple warehouses throughout the US. With over 55 years of combined experience in the electrical and power plant arenas, sales staff provide courteous and knowledgeable service to customers by listening, taking notes, and providing information in a timely manner. Regular, factory-sponsored training keeps staff up to date on new products. After 20 years in business, Norwall has shipped over 200,000 generators.
Media Contacts:
Company Name: Norwall PowerSystems
Full Name: Travis LaVallie
Phone: 928-453-4494
Email Address: Send Email
Website: https://www.norwall.com/
For the original news story, please visit https://prdistribution.com/news/norwall-reveals-exclusive-cummins-home-generator-packages.html.
Powered by WPeMatico