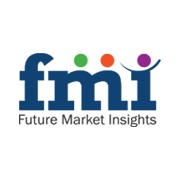 Valley Cottage, NY — 03/01/2018 — Modular Data Center market is experiencing a high growth rate due to its advantages such as elimination of components such as UPS and batteries. At present, Modular Data Centers are developed according to infrastructure technology. The market for Modular Data Centers is increasing progressively due to infrastructure management software. These are customized product along with right software and are able to manage IT assets and help user by providing scalable way to deliver content.
Request For Report Sample: https://www.futuremarketinsights.com/reports/sample/rep-gb-3302
Modular Data Center is a portable system that can be deployed anywhere as per requirement. Moreover, these systems consist specific modules and components to offer scalable data center capacity with many cooling option and multiple power.
Modular Data Centers allow user to choose their own IT hardware and cabinets and specific software. These Modular Data Center have cost optimization on the basis of energy usage and works with IT orientation engines to help user in providing better view of their critical infrastructure.
Modular Data Center Market: Drivers and Challenges
The major factor driving the adoption of Modular Data Center is the flexibility of these data centers. These data centers are developed to support business specific requirements. These systems can be integrated easily with current infrastructure and allow IT team to design policies as per the business requirements as per company's budget. Other features are driving the market for Modular Data Center are energy efficiency, customization and repeatability.
The key challenge for Modular Data Center is the high cost spent in the development of these data centers that due to which many companies do not use these data centers. Moreover, the dependency on vendor increases because in case of heating and other problem, companies need to call the vendor which creates a challenge in the adoption of these data centers.
Modular Data Center Market: Segmentation
Segmentation on the basis of solution:
All in one module solution
Separate module solution
Key Contracts & Acquisitions:
In October 2016, Huawei has entered into the partnership with Dubai Airports to develop Tier III modular data center complex at Dubai airport. The installation of modular data centers are Dubai Airport will help airport in creating stable and reliable environment for the airport operator to host its private cloud.
In July 2016, Stulz, a data center cooling solution provider has acquired Technology Space Integration, a U.K. based modular data center provider. This acquisition will help Stulz to offer its customers micro data centers along with prefabricated data centers.
In November 2015, AECOM, a global infrastructure firm has entered into the partnership with Project Frog to handle the need of data centers. This partnership will help AECOM to develop Modular Data Center in order to meet the growing customer demand for these data centers.
In Modular Data Center market there are many vendors some of them are Dell, Cisco, Huawei, Emerson, IBM, HPE, BASELAYER, EATON, Schneider Electric and others
Regional Overview
Presently, North America is holding the largest market share for Modular Data Center market due to high demand of data centers that can be deployed and designed as per the requirement of business. The adoption of complex IT infrastructure is also impacting the market for Modular Data Center in a positive manner. Companies such as IBM and Cisco are also working towards the development of Modular Data Center platforms in this market to enhance market opportunities.
In Europe region, the market for Modular Data Center is witnessing high growth rate due to the increasing demand for energy efficient data centers among the businesses to reduce the cost.
Request For Report Table of Content (TOC): https://www.futuremarketinsights.com/toc/rep-gb-3302
The Asia Pacific region is following the Europe region in Modular Data Center market. This market is expected to have the highest growth rate in coming years due to the lowering real estate cost and growing need of scalable and portable data centers.