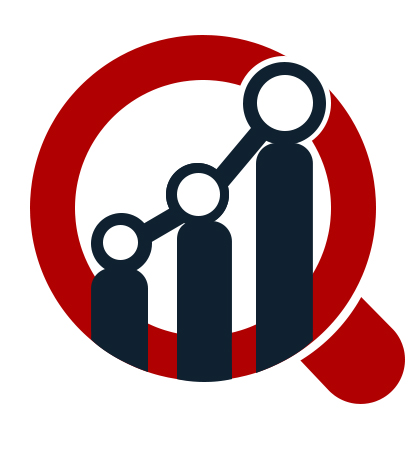 Pune, India — 02/06/2018 — MarketResearchFuture.com adds "Contrast Media Market -2018 Global Analysis, Growth, Trends and Opportunities Research Report Forecasting to 2023" reports to its database.
TRY SAMPLE REPORT @ https://www.marketresearchfuture.com/sample_request/1284 .
The report titled "Contrast Media Market -Forecast to 2023? is a direct appreciation by Market Research Future of the market potential of the Contrast Media Market. The report intends to provide accurate and meaningful insights, both quantitative as well as qualitative. It can be said with high confidence level, that this report will satisfy the need for comprehensive insights needed to compete and beat other players in today's winner takes all market! Global contrast media market is expected to grow at a CAGR of 6.3 % during forecast period of 2017-2023.
Global Contrast Media Market - Regional Analysis:
On regional basis, contrast media market is dominated by North America which is followed by Europe. Presence of major players in North America and Europe and increasing prevalence of GI disease are the major factor for the growth of the market in this region. Asia Pacific is the third largest market and the fastest growing contrast media market. Rising awareness regarding product benefits among consumers and a huge population base in this region is the major factor for the growth of the market.
The report for global contrast media market of Market Research Future comprises of extensive primary research along with the detailed analysis of qualitative as well as quantitative aspects by various industry experts, key opinion leaders to gain the deeper insight of the market and industry performance. The report gives the clear picture of current market scenario which includes historical and projected market size in terms of value and volume, technological advancement, macro economical and governing factors in the market. The report provides details information and strategies of the top key players in the industry. The report also gives a broad study of the different markets segments and regions.
Key players for Global Contrast Media Market:
GE Healthcare (US), Daiichi (Japan), Bayer Healthcare Pharmaceuticals (Germany), AMAG Pharmaceuticals (US), NanoScan Imaging (US), Medrad Inc (US), Targeson (US), Guerbet (Japan), Bracco Diagnostic Inc. (Italy), Guerbet Group (France), Covidien (Ireland), Lantheus Medical Imaging (U.S.), ), Bracco Imaging S.p.A. (Italy), Subhra Pharma Private Limited (India), nanoPET Pharma GmbH (Germany), CMC Contrast AB (Sweden), Mallinckrodt Pharmaceuticals (UK)
Global Contrast Media Market - Overview:
Contrast media are substances which are utilized to improve the contrast of fluids in the body during medical imaging. It is basically used to enhance the visibility of blood vessels and GI tract. The global contrast media market is growing with the steady pace; mainly due to the increasing prevalence of different diseases such as GIT diseases and cardiac diseases. According to a recent study report published by the Market Research Future, the global contrast media market is expected to gain prominence over the forecast period. The market is forecasted to demonstrate a neutral growth by 2023, the market is going to continue with the same trends of growth during the forecast period. The major factors influencing the growth of the market include increasing technology advancement in contrast medium, increasing prevalence of cancer and cardiac diseases, growth in emerging markets for imaging technology, increasing demand for diagnostics, and image guide procedures and various others. Whereas, the risk of side effects and adverse effects of the contrast media may hamper the growth of the market.
ACCESS COMPLETE [email protected] https://www.marketresearchfuture.com/reports/contrast-media-market-1284 .
Global Contrast Media Market - Competitive Analysis:
Characterized by the presence of several well-established and small players, the global market of contrast media appears to be highly competitive and fragmented. With well-established market in the North America region major companies like GE Healthcare, AMAG Pharmaceuticals, NanoScan Imaging have their home in the region and generate maximum market share. These companies have expanded their operating unit in various other emerging regions as well. Moreover, the other small and medium scale players are generating revenue from local market.
GE Healthcare an American multinational company headquartered in the U.S., is one of the leading players in the contrast medium market with manufacturing and distribution of diagnostic imaging agents with more than 100 countries. OMNISCAN and VISIPAQUE are the major products of the company. Recently in March 2017, the company showcased its MRI contrast media product range at the European Congress of Radiology (ECR) 2017 meeting by launching Clariscan, which is a macrocyclic agent and is a gadolinium-based contrast agent (GBCA). Clariscan is intended to support effective visualisation of abnormalities in the brain, spine, and associated tissues. The launch of this product will be provided alongside GE Healthcare's comprehensive support services and solutions to healthcare physicians across the globe. The demand for contrast media has altogether expanded over the previous decade because of increasing advancement in procedures in MR imaging, raising the significance of uninterrupted and sustainable product supply, and in addition meeting the individual needs of patients undergoing diagnostic techniques. Knowing the demand for contrast medium, GE healthcare invested over USD 65 million in its overall supply across the globe from 2013 and 2016, to increase its manufacturing capacity. GE contrast media products are utilized as a part of more than 70 million systems for every year, identical to infusion in two patients for each second. In 2015, 62 million patients diagnosed using GE contrast media and acquired major share for the global contrast media market.
Furthermore Daiichi a global pharmaceutical company and the second largest pharmaceutical company headquartered in Japan. Sonazoid an ultrasound contrast medium is widely used product of the company. In 2014, company has acquired Ambit Biosciences.
Bayer Healthcare Pharmaceuticals Inc. is headquartered in Germany. It is a multinational chemical, pharmaceutical, and life sciences company. In April 2016, the company announced the approval of, Gadavist injection that is the first contrast agent used with magnetic resonance angiography. Gadavist MRA significantly improved the visualization, or assess ability when compared to unenhanced MRA. This approval of the advanced product will enhance the revenue growth which will further boost the growth of the market. Ultravist, Eovist and Magnevist are the some of the major products of the company.
…CONTINUED
AVAIL DISCOUNT REPORT @ https://www.marketresearchfuture.com/check-discount/1284 .
About Market Research Future
At Market Research Future (MRFR), we enable our customers to unravel the complexity of various industries through our Cooked Research Report (CRR), Half-Cooked Research Reports (HCRR), Raw Research Reports (3R), Continuous-Feed Research (CFR), and Market Research & Consulting Services.
In order to stay updated with technology and work process of the industry, MRFR often plans & conducts meet with the industry experts and industrial visits for its research analyst members.
Contact:
Market Research Future
Office No. 528, Amanora Chambers
Magarpatta Road, Hadapsar,
Pune – 411028
Maharashtra, India
+1 646 845 9312
Email: [email protected]