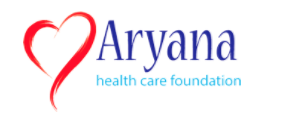 Press Release - updated: Dec 15, 2017 21:08 EST
LOS GATOS, Calif., December 15, 2017 - ​People throughout the United States face challenges when it comes to affording health care. Millions of Americans are uninsured or cannot sustain minimum coverage because of the rising costs. But Julia Hashemieh has helped thousands of people get the help they deserve through the Aryana Health Care Foundation.
The mission statement at Aryana is simple. The foundation strives to provide free or low-cost medical care to the indigent population within Northern California. Hashemieh is proud of the fact that these people can have the most advanced and innovative health care available.
Recently, the Aryana Health Care Foundation partnered with more top physicians in California through SafetyNet.
"SafetyNet is constantly consulting with our physician partners to assure they have access to the latest medical technology," says Hashemieh. "This also allows our patients to have highly skilled nurses and healthcare professionals working with them."
Because of the addition of more physicians in the partnership, more residents and patients will have access to top-notch care. This collaboration with SafetyNet has forged a strong friendship and mutual respect that is unique in the current healthcare landscape.
Offering Latest Technology to All Residents
Just because residents cannot attain healthcare for various reasons, doesn't mean they shouldn't have access to cutting-edge technology. "We work closely with the largest merchants of medical devices in the world to train our physician-partners, nurses, and other professionals," adds Hashemieh. "They become familiar with the latest technology and implement their training with the patients."
The AHCF Program helps residents in Santa Clara County who are not eligible for health insurance or cannot afford to buy it. Low-income residents who qualify can get medically necessary health services at participating community health centers. All of these partnered health centers in Northern California come at no charge to residents.
While no cost is required, that does not mean there are limitations on services. Medical services covered include standard doctor physical, MRI, and surgery.
In addition to these services, AHCF will cover all medically necessary services with practices outside AHCF affiliate providers. This method takes place as long as they are willing to accept Medicare rates of payment.
"While many medical facilities do not partner with us, we do welcome them to jump on board," added Hashemieh. "We are always adding more partners to our growing network."
Spreading Awareness in the Community and State
The bottom line when it comes to Hashemieh and the AHCF is providing impoverished people with high-quality healthcare. These poor people face several obstacles that may constrain them from getting proper medical support. The level of health awareness and the access to the relevant information among the poor are inexcusably low.
"While we do offer these services at no cost to our patients, we continue to spread awareness about the lack of attention to the lower class regarding healthcare," says Hashemieh. "This also goes into educating patients about symptoms of certain illnesses so they can take the necessary steps to recovery."
In the lower class, an annual physical examination does not take place regularly. The high costs of diagnostic procedures constrain a potential patient from being forewarned in time about the dangers to his or her health. Lots of work needs to be done to provide necessary healthcare to all people, but adding more physicians can expand the coverage.
The AHCF will continue to partner with physicians and healthcare facilities while continuing to provide the latest technology to people in need. "Our goal is to continue the trend of changing lives for the better, and spread awareness to his serious situation," concludes Hashemieh.
To contribute to the foundation, please visit here.
Media Contact:
​Eric Blankenship
​[email protected]
786-332-6554
Source: Web Presence, LLC