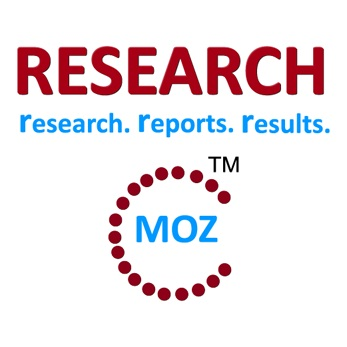 Albany, NY — 12/15/2017 — Sleep is a biological need that plays a vital role in maintaining metabolic homeostasis. Consumers are becoming aware of the importance of having good quality sleep as it helps in regulating metabolism, immune function, and influencing memory and other body functions. Owing to these reasons, demand for good quality sleeping mattresses has seen an increase in the past few years and is expected to grow at a considerable rate over the forecast period. In past years, mattresses were made of straw, hair and feather etc. Currently, mattresses are made of flexible polyurethane foam, latex and innerspring among others.
In last few years, there has been a shift in consciousness about mattresses and people are ready to pay something extra on luxury bedding products to get comfort sleeping. Growing housing, hospitals and hotel industries are the major factors for the growth of demand for mattress globally. In addition, growing concern towards good quality mattress and bedding accessories for sound sleep is further propelling the growth of the market. Apart from this, increasing demand for customized and premium mattresses are promoting the growth of the market. Innerspring mattresses are the most popular mattresses among customers across the world. In some countries, memory foam and latex mattresses have observed significant growth and this market trend is expected to continue over the forecast period.
Click to get Sample PDF: https://www.researchmoz.us/enquiry.php?type=S&repid=816201
Globally, the demand for mattress is on the rise with increased focus on interior design and associated home furnishing in different countries across the world. In last few years, the mattress market has witnessed a drastic change; from a slow-growing sector to a innovative, stylish and dynamic market place where a wide range of choices of mattresses are available for customers. In addition, celebrity brand partnerships are available in the market to promote the market growth. The development of different types of mattresses such as latex mattress, hybrid mattress, memory foam mattress, and innerspring mattress is attributed to factors such as rising incidence of sleep disorders and growing awareness regarding the same. In addition, lower prices and greater durability of mattresses are some of the other demand driving factors for mattress market globally.
View Complete TOC with Tables and Figures at: https://www.researchmoz.us/mattress-market-global-industry-analysis-size-share-growth-trends-and-forecast-2016-2024-report.html/toc
In this report, detail analysis of major driving factors along with key restraints and opportunities (DROs) of the mattress market are covered. The research study analyzed the ongoing market trends and provides details forecast for the period from 2016 to 2024. Furthermore, each region is segregated into major country to highlight the respective market share of mattress in each country. The study covers all major developed as well as developing countries globally. The size and forecast for these markets for the period from 2016 to 2024 has been provided in the report. Under the scope of the report, the market attractiveness analysis highlights the key investing areas in this industry that would help the major market players to formulate their business decisions accordingly.
The report also provides the company market share analysis of key players operating in the mattress industry. Some of the key players in this market include Tempur-Pedic International, Inc., Simmons Bedding Company LLC, Serta, Inc., Spring Air Company, Select Comfort, Southerland Bedding Co., Sealy Corporation, Kingsdown, Inc. and King Koil, Inc., Zhejiang Huaweimei Group Co. Ltd., Silentnight Group, Relyon Limited among others.
About ResearchMoz
ResearchMoz is the world's fastest growing collection of market research reports worldwide. Our database is composed of current market studies from over 100 featured publishers worldwide. Our market research databases integrate statistics with analysis from global, regional, country and company perspectives. ResearchMoz's service portfolio also includes value-added services such as market research customization, competitive landscaping, and in-depth surveys, delivered by a team of experienced Research Coordinators.
Contact Us:
Mr. Nachiket
Albany NY - 12207
United States
Tel: +1-518-621-2074
Tel: 866-997-4948 (Us-Canada Toll Free)
Email: [email protected]
Follow us on LinkedIn at: http://bit.ly/1TBmnVG