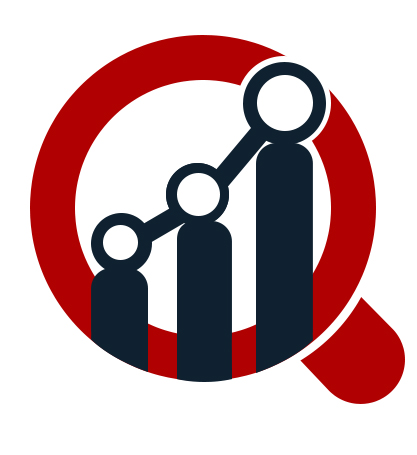 Pune, India — 02/15/2018 — Market Highlights
The increase in population requires more buildings, which involve more use of resources. This trend has a negative impact on the natural environment, economic and social issues, affecting the quality of life of current and future generations. The construction industry has a major impact on our environment and the ability to maintain a sustainable economy. The manufacture of construction materials and the demolition of buildings, create huge quantities of waste, the majority of which could be reused or recycled. The construction process can also impact key natural resources through emissions to air, land and water, which can also affect biodiversity.
Green building refers to the use of environmentally preferable practices and materials in the design, location, construction, operation and disposal of buildings. It applies to both, renovation and retrofitting of existing buildings and construction of new buildings, whether residential or commercial public or private. The green industry has been projected to see positive growth in the future, with its influence reaching across the economy with significant environmental and social benefits that protect the planet. Governments across all regions are seen promoting and developing their construction & infrastructure by providing tax incentives for green building. Green buildings, both commercial and residential, are eligible for government tax credits. The green construction market is expected to continue its growth in the forecast period due to sustained investment in green technologies, manageable inflation rates, and increased government infrastructure spending. Decline in long-term interest rates, and a steady market signal for green construction and resale value, also add to the growth. For new residential construction, homeowners can receive a credit of 30 percent of the cost of installing environmentally-friendly technologies including geothermal, photovoltaic cells, solar water heaters and small wind systems. These benefits, and quantifiable environmental benefits including reduction in carbon footprint, will be amongst the reasons for government bodies to continue to choose to build LEED-certified buildings.
Key Players
The key players of global green building market include
– Alumasc Group Plc (UK),
– Amvik Systems (Canada),
– BASF SE (Germany),
– Bauder Limited (UK),
– Binderholz GmbH (Germany),
– E. I. du Pont de Nemours and Company (U.S.),
– Forbo International SA (Switzerland),
– Interface Inc. (U.S.),
– Kingspan Group plc (Ireland),
– Owens Corning (U.S.).
Get Sample of Report @ https://www.marketresearchfuture.com/sample_request/4982
Market Research Analysis:
The development of new and diversified technologies is creating exciting opportunities within sustainable buildings. Sustainable buildings merge sound, environmentally responsible practices, into a discipline that looks at the environmental, economic and social effects of a building or built project, as a whole. Sustainable design encompasses efficient management of energy and water resources, management of material resources and waste, protection of environmental quality, protection of health and indoor environmental quality, and reinforcement of natural systems. Energy consumption in buildings is expected to increase substantially due to economic growth, construction growth and human development. The demand for energy to run appliances such as TVs, refrigerators and mobile phone chargers, will increase substantially as living standards rise in India. Also, the growth in commercial sector and the shift from rural to urban living will continue. This will result in a substantial increase in resultant emissions from the buildings sector and need concentrated efforts to bring down the energy consumption by buildings through various measures. Construction activities are increasing, across the globe, particularly in countries such as India and China. People have been focusing more on green construction due to its advantages such as reduction of overall impact on environment and human health, which will help the market growth.
Benefits:
With respect to such significant influence of the building industry, the sustainable building approach has a high potential to make a valuable contribution to sustainable development. Sustainability is a broad and complex concept, which has grown to be one of the major issues in the building industry. A sustainable project is designed, and reused in an ecological and resource efficient manner. One of the benefits of building with green technology is the environmental impact. Green technology helps reduce emissions, conserves water, reduces waste and consumes less energy than conventional technology. Green buildings also use materials more efficiently.
Get Complete Report @ https://www.marketresearchfuture.com/reports/green-building-market-4982
LIST OF TABLES
TABLE 1 GLOBAL GREEN BUILDING MARKET: BY REGION, 2017-2023
TABLE 2 NORTH AMERICA GREEN BUILDING MARKET: BY COUNTRY, 2017-2023
TABLE 3 EUROPE GREEN BUILDING MARKET: BY COUNTRY, 2017-2023
TABLE 4 ASIA PACIFIC GREEN BUILDING MARKET: BY COUNTRY, 2017-2023
TABLE 5 ROW GREEN BUILDING MARKET: BY COUNTRY, 2017-2023
TABLE 6 GLOBAL GREEN BUILDING MARKET, BY PRODUCT TYPE, BY REGIONS, 2017-2023
TABLE 7 NORTH AMERICA GREEN BUILDING MARKET, BY PRODUCT TYPE, BY COUNTRY, 2017-2023
TABLE 8 EUROPE GREEN BUILDING MARKET, BY PRODUCT TYPE, BY COUNTRY, 2017-2023
TABLE 9 ASIA PACIFIC GREEN BUILDING MARKET BY PRODUCT TYPE, BY COUNTRY, 2017-2023
TABLE 10 ROW GREEN BUILDING MARKET BY PRODUCT TYPE, BY COUNTRY, 2017-2023
Continue……….
About Market Research Future
At Market Research Future (MRFR), we enable our customers to unravel the complexity of various industries through our Cooked Research Report (CRR), Half-Cooked Research Reports (HCRR), Raw Research Reports (3R), Continuous-Feed Research (CFR), and Market Research & Consulting Services.
MRFR team have supreme objective to provide the optimum quality market research and intelligence services to our clients. Our market research studies by products, services, technologies, applications, end users, and market players for global, regional, and country level market segments, enable our clients to see more, know more, and do more, which help to answer all their most important questions.
Contact:
Market Research Future
Office No. 528, Amanora Chambers
Magarpatta Road, Hadapsar,
Pune – 411028
Maharashtra, India
+1 646 845 9312
Email: [email protected]