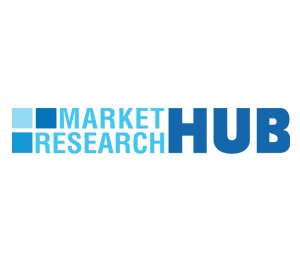 Albany, NY — 02/15/2018 — Frozen meats have revolutionized the way restaurants handle ingredients. Gone are the days when cooking products on-site was the only option. With technological advancements, it is now possible to preserve meat products for extended periods of time. Recently, a new study, titled "Frozen Meat Market – Global Industry Analysis, Size, Share, Growth, Trends, and Forecast 2017 – 2026″ has been publicized to the massive repository of Market Research Hub (MRH), which provides comprehensive insights on the current as well as future growth prospects for the market. Apart from that, the study highlights the drivers, restraints, and opportunities expected to influence market's growth during the forecast period.
Request For Sample Report: https://www.marketresearchhub.com/enquiry.php?type=S&repid=1543270
Presently, demand for easy to cook food products and ready-to-eat meals are growing across the world. This is a prime factor which is contributing toward market growth of frozen meat. Large pool of populations who are meat-eaters are using frozen meats widely. On the other hand, the demand in the global frozen meat market is gaining traction from the technological advancements in the methods of freezing that has enabled the producers to maintain the nutritious values of their products for longer periods of time. Looking to these factors, analysts have anticipated that the global frozen meat market will register a positive expansion at a CAGR of 3.4% during the forecast period, 2017-2026. The report further projects that more than US$ 30 Bn worth of frozen meat products will be sold globally by the end of 2026.
Geographical Expansion & Segmental Analysis
In order to provide a comprehensive view of the global market, the study highlights market growth in some prime regions including North America, Europe, APAC, Latin America and MEA. Of these, the report finds that Asia-Pacific excluding Japan (APEJ) region will amass highest revenues in the global frozen meat market.
Moreover, the report has been categorized on the basis of product type and end-users. Major product types include chicken, beef, pork, lamb. The report has observed that the demand for frozen beef will reach new highs through every passing year in the forecast period. Based on end-users, the market has been bifurcated into modern trade, food chain services, online stores, departmental stores, and other end users.
Browse Full Report with TOC- https://www.marketresearchhub.com/report/frozen-meat-market-global-industry-analysis-size-share-growth-trends-and-forecast-2017-2026-report.html
While the demand for frozen meat products continues to gain traction vigorously, meeting these demands is becoming a great challenge for companies. Key players functioning in this market are compelled to follow strict compliance to quality standards and production safety. This report also highlights an important section which covers detailed comeptitiev landscape by profiling major market leaders. At present, Marfrig Group., Kerry Group Plc., BRF S.A., Associated British Foods Plc., Pilgrim's Pride Corporation, Tyson Foods, Inc., Verde Farms, LLC, and Arcadian Organic & Natural Meat Co. are some of the major players.
Enquire about this Report- https://www.marketresearchhub.com/enquiry.php?type=enquiry&repid=1543270
About Market Research Hub
Market Research Hub (MRH) is a next-generation reseller of research reports and analysis. MRH's expansive collection of market research reports has been carefully curated to help key personnel and decision makers across industry verticals to clearly visualize their operating environment and take strategic steps.
MRH functions as an integrated platform for the following products and services: Objective and sound market forecasts, qualitative and quantitative analysis, incisive insight into defining industry trends, and market share estimates. Our reputation lies in delivering value and world-class capabilities to our clients.
Contact Us
90 State Street,
Albany, NY 12207,
United States
Toll Free : 800-998-4852 (US-Canada)
Email : [email protected]
Website : https://www.marketresearchhub.com/
Read Industry News at – https://www.industrynewsanalysis.com/